Man facing jail for playing Donna Summer music too loudly at home
Luke Larcombe has been convicted of behaving in a threatening manner by repeatedly playing music.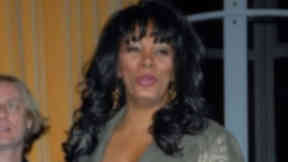 A man is facing jail after police were called to his house when he blasted Donna Summer music loudly.
Luke Larcombe, 40, was reported to officers when his upstairs neighbours felt their house vibrating with the volume.
He was also heard shouting, swearing and laughing in his flat and after warning him to keep the noise down, police arrested him.
Following a trial at Glasgow Sheriff Court, Larcombe was convicted of behaving in a threatening or abusive manner by repeatedly playing music, laughing, shouting and swearing at Crossloan Terrace, Glasgow.
He also breached bail conditions.
Eileen Rodger told the court that on the morning of June 1, Larcombe began playing loud music.
She said she knew it was coming from his house because he regularly played Donna Summer and she recognised it.
Mrs Rodger said the floor was vibrating and that she phoned the police around 4pm because she "couldn't take any more".
She said: "I had just finished five, 12 hour shifts and it was my one day off."
She added: "It was that loud that things were shaking in my daughter's bedroom and music was playing directly below my daughter's bedroom."
Her and her daughter Kathleen went out for a while then returned around 9.30pm.
Procurator fiscal depute Karen Nicol, prosecuting asked: "When happened when you returned?"
Mrs Rodger answered: "We got settled down to watch a bit of TV when all of a sudden, boom, on came the music again."
She told the court she could hear Larcombe in between and over the music.
When asked how she knew it was him she said she recognised his voice.
The court was told the women heard him laughing loudly and it was described as "creepy".
The witness told the court she could hear "incoherent shouting" and felt nervous and intimidated by her neighbour.
The court heard the police were called again and on that occasion came up to their flat and saw them upset.
However, after they left the music started again.
Mrs Rodger told the court she heard a loud "hysterical" coming from the landing underneath them. The police were called again and Larcombe was arrested.
Sheriff Brian Adair deferred sentencing on Larcombe until a later date.