Former First Minister critical of Lockerbie bomber decision
Jack McConnell has said the compassionate release of Abdelbaset al-Megrahi has 'shamed' Scotland.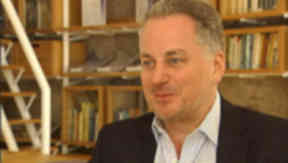 One of Scotland's former First Minister's has criticised the release of Lockerbie bomber Abdelbaset al-Megrahi on compassionate grounds.
Jack McConnell MSP, who was the First Minister between 2001 and 2007, was in the role when Megrahi lost his appeal in 2002 and was transferred to Scotland to go to prison.
Mr McConnell said: "Mr al-Megrahi was tried in a Scottish Court, not an English or American Court. He lost an appeal in a Scottish Court and has been treated well by the Scottish justice system since. We liaised with the Libyan authorities on appropriate matters, but we also - at all times - respected the families of those who had died in the skies over Scotland.
"They were given guarantees that decisions were for the Courts, and decisions would be made on the grounds of justice alone.
"The events of the last few days have damaged Scotland. They have damaged the reputation of our justice system at home and abroad, and they have damaged the reputation of our country internationally.
"Even if, and it is a big if, there was a case for additional compassionate treatment, allowing Mr al-Megrahi to be welcomed home in Libya as a free man should have been the last option on the list. There were other options that could have been applied, if the Scottish Government had the will.
"The sight of Scottish flags welcoming home a convicted bomber to Libya has shamed Scotland, and the damage done will take years to recover."
In his statement, Mr McConnell continued: "The Scottish Parliament has a responsibility to take action to repair some of the damage done.
"I believe that the Scottish Parliament should make clear that this decision was not made by the people of Scotland and that it does not have the endorsement of the Scottish people.
"It is now too late to change the decision made by the current Scottish Government, but the voice of the people can be heard through their Parliament. We owe it to the victims to make clear that this mistake does not have the support of the nation as a whole."