STV announces range of new programmes
Broadcaster aims to secure its position as country's most popular peak-time TV station.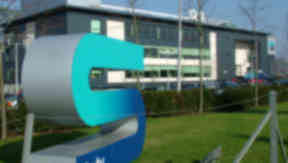 Scottish broadcaster STV has announced a host of new programmes as the company moves to secure its position as Scotland's most popular peak-time TV station.
New programmes for the end of 2009 and early 2010 include Scots At War, which follows the lives of today's Scottish soldiers, David Hayman on The Search for Sherlock Holmes, factual series Make Me Happier which looks at emotional health issues, as well as hit drama series Underbelly, which has been described as the Australian Sopranos.
These four productions represent a handful from a range of new series in development from STV, with others to be announced in due course.
Rob Woodward, CEO of STV said: "STV is Scotland's most popular peak time TV station with a very strong heritage spanning back 50 years.  We want to keep STV distinct, we want to keep it relevant and we want to grow our business going forward.  We want to be able to compete effectively in a digital world.  
"We are also committed to the ITV Network and we believe that in the longer term, STV will have an outstanding, diverse and distinct schedule comprising high quality home-grown production, exciting acquisitions of wider appeal and strong network material."
At a news conference at Pacific Quay, Woodward spoke frankly about the broadcaster's programming strategy, which has recently seen STV investing in more Scottish productions, acquiring key series and coming out of a small number of network programmes.  
On the performance of STV, Woodward added: "STV has broadcast 95 of the top 100 best watched commercial programmes so far this year – and STV actually made 15 of these best-watched programmes.
"We're not ITV in Scotland; we have our own distinct identity and we have chosen not to simply broadcast a schedule from London.  We are very much committed to delivering an STV service within a Channel 3 Network," he explained.
"Over 90% of the STV schedule is comprised of Network material and we're proud to have this as the backbone of our schedule.  But we're also proud to be investing significantly in home-grown production and in the Scottish production sector.  
"We're in the very early stages of our plan, we're commissioning more and more original productions, acquiring some strong new series and I'm confident that our schedule will get stronger and richer over time."
Alan Clements, Head of Content at STV said: "The four new productions we've announced today represent a diverse mix of programming from STV, which will complement the huge amount of Network material we have in our schedule.  
"From significant investment, filming with troops in Afghanistan and topical documentaries surrounding a major blockbuster with a strong Scottish connection; to an exclusive screening of compelling and gritty hit drama Underbelly, and true public interest and public service broadcasting in Make Me Happier; the STV schedule will offer something for everyone."  
He added: "Couple these with our Network hits such as X-Factor, Coronation Street, *Murderland *and also our comprehensive and much valued news service, STV is pleased to be distinct, relevant and truly investing in a diverse schedule for Scotland."