Googling jurors warning from top Scottish lawyer
Donald Findlay warns that the impartiality of jury system is at risk over jurirs using search engines.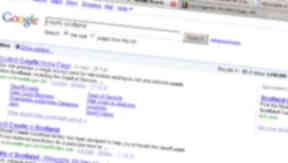 Donald Findlay QC, one of Scotland's top criminal lawyers, has warned that the impartiality of the jury system is at risk due to jurors using internet search engines and has warned that the Government cannot continue with its "ostrich-like" attitude to the problem.
Writing in Scottish Legal News, the daily information service for Scotland's lawyers, Mr Findlay called for tighter rules to warn jurors about using the internet to research cases they are sitting in.
Mr Findlay, who has acted in some of Scotland's most high-profile cases, says that the Scottish Government needs to upgrade its legislation to stop "Googling jurors".
Judges and sheriffs routinely warn jurors that they must not discuss evidence outside the courtroom and that they must only reach their verdict based on admissible facts. But Mr Findlay says judges are failing to warn jurors not to use their mobile phones, or computers at home overnight, to look up the name of an accused, or examine the scene of the crime using Google Earth.
Mr Findlay said: "I have entertained this fear for some time.
"I don't believe that the system does anything to combat it but rather it has adopted an ostrich approach to it."
He cited the William Begg 'Limbs in the Loch' murder trial in 2001 as an example of internet material potentially damaging a fair trial.
Mr Findlay said: "We showed a lot of internet material available at the time, and the Crown argued that it was no different than back copies of newspapers. But my response was that it was not an appropriate analogy, because it's so much easier to type someone's name into a search engine than to trawl the archives of a library."
He added: "The law works on a fiction that jurors always do what they are told and must only decide the case on the merits of the evidence presented, but I am not convinced of that.
"In some of the more high-profile cases, the temptation to type in the name of the defendant or the incident itself into a search engine must be a temptation almost too great. You're not getting fact but media coverage which may or may not be fact and that is a very dangerous situation."
Mr Findlay says he wants judges to issue sterner warnings to juries, and clearly outline the repercussions of breaking the rules.
He said: "We don't want to intimidate jurors, we just want to impress upon them the importance of their role. It would be a combination of letting the jurors know it's something that they shouldn't do - and if caught they would face imprisonment - but also would keep the trust in them as a body of people."
A Scottish Court Service spokesman said: "Although this is a matter for the presiding judge, sufficient arrangements are in place to ensure that a judge can direct jurors to have regard only to the evidence heard in court in relation to the case."