STV returns to Malawi ten years after the G8 planned to end poverty
Mary's Meals is the latest Scottish enterprise trying to help the people of Malawi.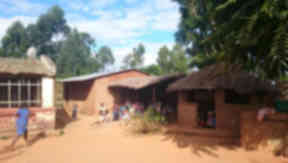 The two nations may lie 7500 miles apart but Malawi and Scotland have strong civil society links that date back more than 150 years.
Blantyre, southeast Africa's nation centre of finance and commerce, is clear evidence of the historic connection having been named after the Scottish birthplace of missionary David Livingstone.
The Scot travelled to Malawi in 1859 and ever since there has been an increasing movement of people and ideas between both nations.
STV News first visited the country ten years ago with Jack McConnell, former first minister for Scotland, as he helped to raise awareness of the appalling conditions in a maternity hospital.
At the time, giving birth was one of the most dangerous things a woman could do in Malawi.
Since then, the G8 Summit made and the Make Poverty History campaign have furthered alleviated suffering in Malawi.
But delivering aid to certain parts of Africa is still blighted with controversy because of the corruption in many parts.
The UK government has stopped delivering aid money directly through the Malawi government because of corruption scandals.
Against the odds, Scottish charity Mary's Meals have found a way of getting aid and food directly to children who are most in need — and combined it with an incentive for those children to go to school.
The charity is expected to make a big announcement in Malawi later this week and STV's Peter Smith will be on hand to report back.