Top lawyer appointed to head up inquiry into historic child sex abuse
Susan O'Brien QC, who has represented abuse victims in past, will lead the probe into the sexual abuse of children in care.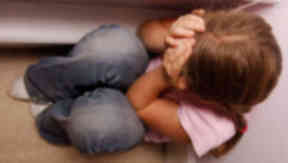 A top lawyer who has represented abuse victims has been appointed to chair a public inquiry into historic cases of child abuse in care.
Susan O'Brien QC will lead the probe first announced by education secretary Angela Constance in December.
In a statement to Parliament, Ms Constance set out the remit of the inquiry, which will cover children in formal institutional care including faith-based organisations, children's homes and secure care.
It will also extend to those in foster care, long-term hospital care and boarding schools.
Ms Constance said the Scottish Government plans to lift the current three-year time bar for civil action in cases of historical child abuse since September 1964.
She also announced new funding of £13.5m to support survivors of abuse in state care.
The inquiry will have the power to compel witnesses to attend and give evidence, and Ms Constance previously pledged that where crimes are uncovered the "full force of the law" would be used to bring those responsible to justice.
Survivors have been consulted on both the remit of the inquiry and who should lead it after the two people appointed to chair a similar UK inquiry both stood down.
Ms Constance told MSPs: "Ms O'Brien is an experienced advocate with a wealth of experience of injury cases, including psychiatric injury cases.
"She chaired the Caleb Ness inquiry in Edinburgh in 2003 and her knowledge and expertise in human rights will also be fundamental in leading this inquiry."
The independent report into the killing of Edinburgh toddler Caleb Ness by his father in 2001 found failings at almost every level in the handling of the infant's case before his death, prompting a major overhaul of social-work services in the capital.
Ms O'Brien has been a QC since 1998 and took a test case on time bar in historic claims to the House of Lords in 2008.
She has been an employment judge for 15 years and is the only Scottish member of the Investigatory Powers Tribunal, which looks at complaints about conduct by public bodies.
Ms O'Brien said: "I appreciate that no-one can provide full justice for any victim of abuse in childhood, but the Scottish Government is anxious to enable victims to tell us what happened to them and the impact it had on their lives.
"The inquiry panel will try to identify any lessons from past failures which will help to keep our children safe in the future."
The inquiry will cover allegations "within living memory" and will have an end date of no later than December 17 last year.
Ms Constance said: "It is important to emphasise that no inquiry can right the wrongs of the past. But that is not a reason to fail to act.
"This inquiry will aim to shine a light in the dark corners of the past, to shape how we respond in the present and guide how we go forward in the future.
"We need to learn all we can to ensure no institution becomes a hiding place for those who abuse positions of trust to prey on children.
"We will listen carefully to the inquiry's eventual recommendations and make whatever changes may be necessary to policy, practice or legislation."
The Education Secretary said £13.5m would be allocated over the next five years for a support fund for survivors of abuse, with a further £1m for all victims of abuse through the SurvivorScotland programme.
Commenting on the removal of the time bar for civil action, she added: "At the heart of this issue is the reality of childhood abuse. It can take decades for a survivor to have the strength to challenge their abuser in court.
"Having listened to survivors and examined the legal position carefully, I can announce that this Scottish Government intends to lift the three-year time bar on civil action in cases of historical childhood abuse since September 1964. We will consult on how best to do this in the summer.
"To further demonstrate our commitment to this issue, we will also produce a draft Bill by the end of this parliamentary session."
She said the Government would also listen to views on whether anything could be done to remove barriers to action for pre-1964 cases of abuse.
Ms Constance said: "As a Parliament, we can and must give a voice to those who have been silenced for too long.
"We can and must recognise the abuse they suffered as children. And, we can, we must and we will do everything we can to ensure the same thing never, ever, happens again."
The inquiry will be established by October 1 with details of hearings made public and an inquiry website to keep interested parties informed of its progress.
Feedback: We want your feedback on our site. If you've got questions, spotted an inaccuracy or just want to share some ideas about our news service, please email us on web@stv.tv.
Download: The STV News app is Scotland's favourite and is available for iPhone from the App store and for Android from Google Play. Download it today and continue to enjoy STV News wherever you are.
Join in: For debate, chat, comment and more, join our communities on the STV News Facebook page or follow @STVNews on Twitter.
Updates: Would you like STV's latest news update in your inbox every morning? Choose from our range of regular e-newsletters here