Defunct swimming pool to be transformed into cinema in Montrose
The Montrose Playhouse Project aims to raise funds to build a £4.2m state-of-the-art cinema and arts hub.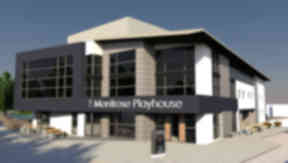 A defunct swimming pool in Montrose is set to be transformed into a state-of-the-art cinema and arts hub.
Angus Council gave permission for the former pool at The Mall site to be demolished to make way for the £4.2m centre, which it is hoped will become a thriving community arts hub.
The site has been handed over to the Montrose Playhouse Project under a 99-year lease agreement for the nominal fee of £1, in reflection of the social impact the four-screen cinema is expected to have on the community.
Project leaders submitted a request asking for the site to be handed over for the redevelopment and councillors backed it unanimously.
The new centre will also house a conference space, meeting rooms, rentable office units, cafe bar and a private cinema bar.
The largest screen will have 136 seats and space for a performance area. The other screens will seat 88, 76 and 52 people.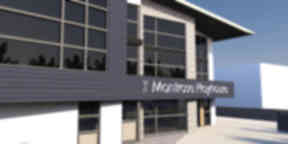 The Montrose Playhouse Project team must now source funding to finance the project.
David Paton, vice chair of the team, says he is confident of reaching the target.
He said: "The whole team is over the moon to get the site for as little as they've offered. The community asset transfer, which is how we've been given the land, was one of the biggest milestones for us.
"We've now crossed one massive hurdle and we're onto the next one, which is the funding. We've got lots of places we're hoping to look for funding and possible investors in mind.
"The community response has been amazing. They're really excited about the prospect of having a cinema and arts centre on their doorstep."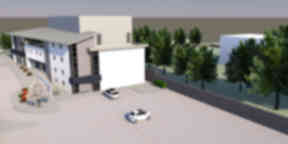 The project group is made up entirely of volunteers and it has taken them around two years to progress the plans to this stage.
Mr Paton added: "It's taken us a wee while to get here but it's starting to snowball now. Every one of us is a volunteer. We have a solicitor, a student, a councillor, architects and a business development manager on the team.
"Each person brings their own skills to the table and it's working well. The projected cost is in excess of £4.2m and it will require major fundraising on our part, however we are confident that with hard work and dedication we can make this project come alive."
It hoped that funding can be secured within two years and that the cinema will be built within a year of reaching the target, meaning Montrose could have a cinema by 2018.
The plans for the new centre will be put on display at Montrose Library on Wednesday for two weeks.