Scots lawyer to lead independent review into police custody deaths
Dame Elish Angiolini DBE QC will head the Independent Review of Deaths and Serious Incidents in Police Custody.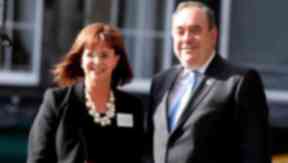 Scottish lawyer Dame Elish Angiolini DBE QC will lead an Independent Review of Deaths and Serious Incidents in Police Custody, the Home Secretary has announced.
Theresa May said Dame Elish had all the qualities necessary to head the "important" review.
In a written ministerial statement, Mrs May said: "I said that the chairman would be someone with the ability to work closely with victims, families and the police alike, and with a proven track record of being willing to ask difficult questions.
"Dame Elish has all of these qualities.
"She was installed as Solicitor General for Scotland on December 5 2001, and Lord Advocate on October 12 2006.
"Since September 2012 she has been Principal of St Hugh's College, Oxford.
"In June 2015, she concluded an independent review for the Metropolitan Police Service into how they and the Crown Prosecution Service investigate and prosecute rape cases.
"I am grateful to Dame Elish for agreeing to take on this important work."
Deaths and serious incidents in custody, Mrs May said, were rare, adding that "they are a tragedy that has the potential to undermine the relationship between the public and the police".
She said: "As Home Secretary, I have been struck by the pain and suffering of families still looking for answers.
"That is why I believe we need to do more, and why I announced the establishment of this Independent Review."
Detailing the review's terms of reference, Mrs May said it would examine the procedures and processes surrounding deaths and serious incidents in police custody, considering the extent to which ethnicity is a factor in such incidents.
It would also identify the "reasons and obstacles" as to why the current investigation system has "fallen short" of many families' needs and expectations.
It would also, she said, identify areas for improvement and develop recommendations "seeking to ensure appropriate, humane institutional treatment".
The aim, she added, should be to "enhance the safety of the police custody setting for all".
Mrs May said that the campaign charity INQUEST had agreed to have a formal role in the review to "ensure that the voices of families who have lost loved ones in police custody are heard" and director Deborah Coles, would be a special adviser to the chairman of the review.