Islamic institute aiming for university college status
Dundee's Al-Maktoum Institute hopes to acchieve the status by 2020.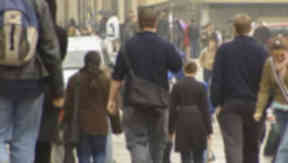 Dundee's Al-Maktoum Institute for Arabic and Islamic Studies announced on Wednesday its aim to become a University College by the year 2020.
Institute Principal Professor Malory Nye outlined the ambitious target - part of a recently completed five-year strategy - at the Institute¹s Graduation Day ceremony.
Acchieving the status would increase staff and student numbers as well as creating new taught degrees and research programmes.  It would allow them to award degrees in their own right - at present their programmes are validated by the University of Aberdeen.
Professor Nye said: "The strategy for the next five years is to put in place the building blocks for our long-term aim to become a University College. We want to achieve University College status. That is our ambition and we feel we have the talent and determination to make it happen.
"It would make the Institute a distinctive, independent and internationally-recognised centre of excellence for higher education with its own degree awarding powers, while continuing our valued partnership with the University of Aberdeen.
"Over the planning cycle of the next five years, we intend to be in a position for further growth and expansion that would help us achieve University College status by 2020.
"Student and staff numbers would rise with the number of taught and research educational programmes expanded.
"Through marketing, recruitment, development of new programmes and teaching modes, and the continued growth of internal organisation and external partnerships, our strategy means the Institute will be transformed over the next five years."