Shoppers in Black Friday warning after 'chaotic scenes' last year
Police called to stores in 2014 after large numbers rushed inside and fought over cut-priced goods.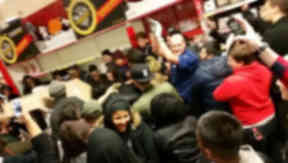 Shoppers have been warned about their behaviour in stores this weekend with retailers ready to slash prices on Black Friday weekend.
The American concept has crossed over to Britain in the last few years with select goods being sold at a massive discount for one day only, the last pay weekend before Christmas.
Police officers were called to a number of Tesco stores last year, including at the Kingsway in Dundee and at Silverburn in Glasgow.
Both Tescos were closed after large numbers rushed inside and shoppers fought over cut-priced goods.
The "chaotic scenes" were caught on camera and videos inside the supermarkets were spread all over social media.
With Black Friday hitting stores at the end of the week, Tayside Police Division have released a statement confirming they have made preparations for this year's event but are warning shoppers to remain orderly.
Superintendent Graeme Murdoch said: "Last year's event saw chaotic scenes across the country with huge crowds grappling for a bargain.
"Our own local area was no exception and I am sure that many of us were fairly surprised at some of the scenes and behaviour we saw reported in the media.
"We would like to remind shoppers in Tayside to take stock of their own behaviour whilst inside and outside of stores during the sales this year.
"We have being working closely with retail stores to support them in preparing for any antisocial and criminal behaviour and we will also have additional resources in place to deal with any outbreaks of disorder.
"Officers will attend shops if necessary in order to keep the peace and deal with disorder.
"Anyone caught committing an offence will be charged and reported to the Procurator Fiscal."
Despite being expected to be among the busiest stores on Black Friday weekend, major supermarket Asda has confirmed it will not take part in the concept this year.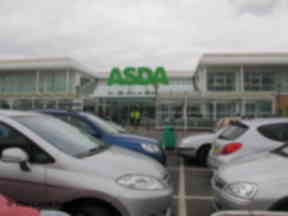 The retailer announced a £26m investment into spreading the savings plans and deal across the whole seasonal period.
Asda president and CEO, Andy Clarke added: "The decision to step away from Black Friday is not about the event itself.
"Over the last two years we've developed an organised, well-executed plan, but this year customers have told us loud and clear that they don't want to be held hostage to a day or two of sales.
"With an ever changing retail landscape, now more than ever we must listen carefully to exactly what our shoppers want and be primed and ready to act the minute their needs change.
"When it comes to putting customers first, Asda has always led the way, which is why were just as confident in our decision to step away from Black Friday as we were in introducing it to the UK."
Among the other Black Friday deals announced so far are Tesco selling selected toys at half price and Amazon reducing the price of a number of electric items, such as Kindles and razors, by 50% or more.
Elsewhere Morrisons is offering 7p off every litre of petrol to customers spending 40 or more in store on Black Friday weekend.