More than 100 children detained at Dungavel
Figures reveal more than a thousand children have been held at UK immigration centres.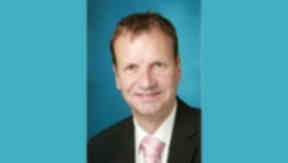 More than 100 children were held at Scotland's Dungavel Centre in the last year.
Figures obtained by the SNP show that 1,300 youngsters were detained in immigrations centres across the UK, including 103 in Scotland.
The letter from Immigration Minister Phil Woolas also revealed that between April 2004 and September 2009 a total of 889 children from 488 families had been detained for more than 28 days - something which has to be authorised by ministers.
SNP home affairs spokesman Pete Wishart requested the figures. He said: "Detaining children in centres made for adults is simply wrong.
"Whatever the position of the parents, children should not be detained behind barbed wire.
"That 103 children have been held in Scotland - where the Scottish Government is firmly against child detention is deeply disturbing. It's time for the UK Government to end this practice.
The letter to Mr Wishart said that the figures were not subject to the "detailed checks" which normally apply to official statistics.
It warned that individual children may have been counted more than once, as they could have been transferred from one centre to another.
In his letter Mr Woolas stressed "the welfare of children is an issue which I take very seriously".
The minister added: "The UK Border Agency is introducing the duty of care to children through the Borders, Citizenship and Immigration Bill.
However, Mr Wishart blasted the current policy, saying: "These figures show nearly 200 children a year are being held for more than four weeks.  Regardless of what provision is made for children in these centres they are that they are being held behind bars is unacceptable.
"I will be pursuing this issue with the UK Government. Children's welfare is not well served by the UK's actions and regardless of their parents immigration status children should not have to pay this price."
He also accused the Government of "detaining the equivalent of a high school every year across the UK", claiming it was the first time statistics on the number of children held in such centres had been released.