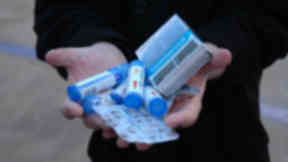 By Alastair Brian
NHS health board chiefs have been forced to defend themselves in front of a Holyrood committee after accusations they stopped sending patients to NHS Scotland's only homeopathic hospital for treatment.
The nature of the public petitions system means public bodies and MSPs must debate a number of things which are not perhaps crucial to the public interest, but the discussion on Tuesday raises a serious point about the nature of funding for holistic therapies on the NHS.
Scottish health boards spend £1.8m a year on homeopathy, according to data obtained by a freedom of information request.
Much of that cash is spent on Scotland's only homeopathic hospital, the Centre for Integrative Care in Glasgow.
According to the Scotsman, the overall cost of £1.83m for homeopathy services at the hospital last year is more than the £1.67m in 2012/13 and £1.71m in 2013/4.
The figure is a tiny proportion of the funding for the NHS each year in Scotland, which is over £9bn, but a far more worrying statistic is that centre has handled more than 7000 patients in 2014/15.
Homeopathy is a highly controversial alternative method of treatment, whose cheerleaders often decry western medicine for failing to understand the subtle ways of the human body.
Invented in 1796 by Samuel Hahnemann, its practitioners believe that illness-causing substances can, in minute doses, help to treat those who are unwell.
The substances are diluted in water or alcohol, which homeopaths claim gives the resulting mixture "memory" of the original substance, triggering a healing response in the body.
The process is widely considered 'pseudoscience' and has been debunked by a number of studies.
A recent Australian attempt at a comprehensive report reviewed 225 research papers on homeopathy, and came to the conclusion that homeopathy was not effective at treating any condition.
The National Health and Medical Research Council study found "there are no health condition for which there is reliable evidence that homeopathy is effective".
And the British Medical Association, the body representing 16,000 medical professionals in Scotland, agrees.
Chairman of BMA Scotland, Dr Peter Bennie, said: "The BMA in Scotland believes there should be no further NHS funding for homeopathy.
"While the BMA supports the policy to allow NHS Boards to make their own decisions about how to spend their resources, we are concerned that scarce funding is being spent on 'treatment' that has no scientific evidence base to support its use.
"We believe that finite NHS resources should only be used to support medicines and treatment that have been shown to be effective."
So if almost all scientific studies into the practice have shown no efficacy and the body representing doctors is opposed to NHS funding, why is homeopathy given taxpayers' money?
The British Homeopathic Association claims there are over 400 GPs practising homeopathy who are regulated by the GMC and are members of the Faculty of Homeopathy.
They say around 200,000 NHS patients are treated with homeopathy each year.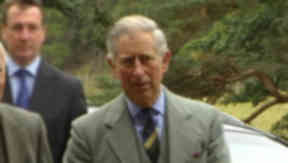 It also has some extremely high-profile defenders. The revelations about Prince Charles' "black spider" memos included calls for ministers to reverse intended cuts to alternative therapies.
Controversial health secretary Jeremy Hunt is also a known traveller on the homeo-path.
In 2007 he signed an early-day motion backing the use of the remedies, calling on the then-Labour government to support holistic hospitals.
His backing of the practice was so well notorious that The New Scientist dubbed him the 'Minister for Magic' upon his elevation to the health brief.
Conservative MP David Tredinnick is another homeopathy advocate in a position of influence.
He has a significant history with the promotion of scientifically dubious positions.
His greatest hits include having to apologise and return £755 pounds claimed in expenses for software that used astrology to diagnose medical conditions, arguing that astrology could have "a role to play in healthcare", and then implying that those who dismiss the planetary theory are "racially prejudiced".
Despite this, Mr Tredinnick was nominated to chair the Commons Health Select Committee on which he sat by nearly 20 of his fellow MPs. He also sat on the Science and Technology Committee, meaning a believer in the power of star signs and water memory had a major say in scientific and medical policy.
Support for homeopathy practice has in the last few years been ended by NHS Highland, NHS Lanarkshire and NHS Lothian, who last year won a landmark case against a woman who pursued legal action over their refusal to provide homeopathic medicine.
But as NHS funding is stretched further by Westminster cuts and the health secretary continues to wage war with junior doctors over the increasingly unworkable demands placed upon them, the money spent on homeopathy seems like an increasingly unforgivable folly.
Analysis by Alastair Brian, a digital news reporter at STV. You can contact him at alastair.brian@stv.tv.