Reported fraud up 80% in a year in Scotland, BDO study finds
The total amount increased from £10m in 2014 to £18m in 2015, according to the FraudTrack report.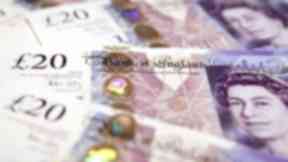 Reported fraud in Scotland rose 80.9% from £10.038m to £18.164m in 2015, a BDO FraudTrack report has found.
The report, which examines all cases more than £50,000, found the total amount throughout the UK increased by 110% from £720m to £1.5bn.
The highest value of reported fraud in Scotland was for £6m in Dundee and involved a money laundering scam known as "cuckoo surfing". This involves replacing genuine cash intended for bank transfers overseas with so called "dirty" money. The cuckoo element refers to the depositing of funds in the accounts of unsuspecting individuals.
The second highest was £4m, which involved Glasgow convenience store operator Mohammed Ameen Mirza, who ran Nisa outlets in Cambuslang, the Gorbals and Haghill. He was charged with fraudulently evading VAT by failing to declare earnings and police found £900,000 in cash at his home and premises.
Cases involving theft and cash accounted for 42% of all scams in 2015. In one example, an NHS worker stole £1.3m worth of medical equipment, which he then sold for personal gain.
Another proceeding involved an assistant in an accountancy firm, who handled charity clients, transferring £726,000 from trusts established to help charities to other accounts which she benefited from.
Sat Plaha, head of regional forensic services with BDO, said: "The jump in the value of reported fraud in Scotland is skewed by the £6m value of the 'cuckoo surfing' case but clearly fraud remains a major issue for Scottish business.
"Theft and cash fraud is by far the most common method of defrauding a business. This is because many businesses simply do not have sufficient checks and balances within their operation to ensure that trusted employees cannot exploit loopholes."
The reasons for fraudulent behaviour were found to be largely motivated by greed and to fund a lavish lifestyle. These reasons accounted for 67.8% of all frauds followed by gambling, which made up 14.58%, then debt accounting for 8.14%.
Mr Plaha added: "Fraud is almost always about greed. People don't defraud others because of any particular need but simply because they identify an opportunity and then take advantage of their situation for their own gain.
"They may then develop expensive lifestyles which need to be continually funded often resulting in the fraud becoming more audacious. Without proper controls many companies may well suffer fraud for many years without noticing.
"It is essential for companies, charities and businesses to put in place systems to monitor financial transactions so that fraudsters cannot continue for years without detection."