Google Translate adds Gaelic to list of supported languages
Scottish language one of 13 added to the open translation service on Thursday.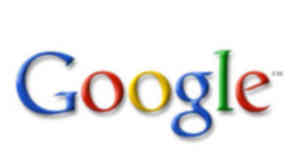 Translations of Scottish Gaelic are now available from Google.
The internet giant has added the language to Google Translate, its open translation service.
The feature was added in an update on Thursday which includes 13 new languages - Amharic, Corsican, Frisian, Kyrgyz, Hawaiian, Kurmanji, Luxembourgish, Samoan, Shona, Sindhi, Pashto and Xhosa.
Google said it now offers 103 languages covering 99% of the online population. The firm admits translation is imperfect but said that it will improve over time.
Western Isles MSP Alasdair Allan welcomed the development.
Mr Allan, a fluent Gaelic speaker who is also the Scottish Government minister responsible for Scotland's languages, commented: "Gaelic is part of our identity and culture and is used every day in communities across Scotland and I welcome Google's move to make the language more accessible to people around the world.
"The Scottish Government is committed to supporting the teaching of the language and inspiring the next generation of Gaelic speakers.
"Our aim is to increase the numbers learning, speaking and using the language and hope that the Google Gaelic translation tool can make an important contribution towards this."