Report recommends Fatal Accident Inquiry overhaul
Inquiries should be taken out of criminal courts and should be allowed to investigate deaths outside Scotland, according to senior retired judge.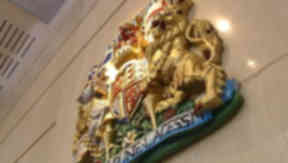 Fatal accident inquiries should be available for Scots who die abroad, a review of the law found on Tuesday.
The recommendation was set out by retired senior judge Lord Cullen, who has been looking into the 33-year-old legislation since the review was ordered in March last year.
Currently no basis exists in Scots law for the Lord Advocate to investigate deaths outside of Scotland.
Lord Cullen also recommended an increase in Legal Aid and "modernisation" throughout the system, such as moving inquiries away from criminal court settings.
Launching his report in Edinburgh, he said the law should be extended to cover deaths abroad in which the person was normally resident in Scotland and the body is repatriated.
He said: "There are quite a lot of things that have to be considered before you get to that stage.
"I'm not suggesting for one moment that because a holidaymaker dies, say on a beach in Corfu, there should be an FAI in Scotland simply because he comes back to Scotland. That's not the point.
"There have to be circumstances justifying an FAI taking place. That's a matter for the discretion of the Lord Advocate."
Likely considerations for an FAI include suspicious deaths and a perceived poorly handled foreign investigation.
However, Lord Cullen did not consider allowing FAIs into cases of Armed Forces personnel from Scotland who die while on duty abroad.
Politicians have already agreed to change UK law to allow inquiries to take place in Scotland, instead of in England where a coroner investigates the death.
Lord Cullen said FAIs should not be held in criminal courts where possible and sheriffs should dispense with wigs and gowns.
About 60 inquiries are held each year under the Fatal Accidents and Sudden Deaths Inquiries (Scotland) Act 1976.
Lord Cullen has held public inquiries into the Piper Alpha oil platform explosion, the Dunblane schoolroom massacre, and the Ladbroke Grove train crash in London.