Global warming could radically change Scotland
Warning from environment secretary that climate change could cause widespread disruption.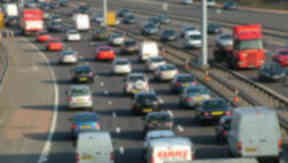 Global warming could change the very fabric of Scotland according to the environment secretary Richard Lochead.
His warning comes ahead of an inaugural summit on land use which gets underway in Inverness on Monday.
More than 150 experts, including crofters, academics and foresters are expected to gather for the summit to discuss food security, energy production and tackling climate change.
Speaking in advance of the summit Mr Lochead said that climate change could cause widespread disruption in Scotland. "Climate change threatens to alter the very fabric of Scotland," he said. "Warmer, wetter summers will change what plants we can grow, what animals will thrive and where people can live
"These changes will be compounded by global pressures on food production, demand for land for house building, leisure and energy production.
"Recent evidence suggests that if greenhouse gas emissions continue to rise unchecked, average global warming is likely to rise by more than four degrees by the end of the century - creating greater impacts on global food security, water availability and health than previously thought."
Mr Lochead brought more than 70 specialists together last year to devise a study of rural land as a resource for communities, land managers, and the country as a whole.
He added: "This will move us away from looking at land management in isolation to explore the links between the different types of land use and the best way to cope with competing demands in the best interests of the country as a whole.
"Tomorrow's summit will bring together leading experts from often competing land use backgrounds to discuss the research findings, maximise current opportunities, discuss the challenges we are set to face in the future and begin the process of change."