Andy Murray wins Sports Personality of the Year for third time
The Wimbledon champion and Olympic gold medallist becomes the first person to win three times.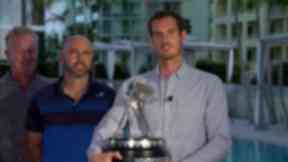 Andy Murray has won BBC Sports Personality of the Year 2016 for a record third time.
The Wimbledon and Olympic champion was presented with the award in Miami by boxer Lennox Lewis. The tennis player is the first person in history to win the award three times.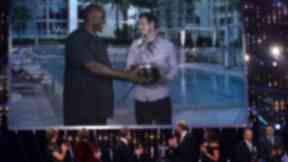 Murray missed the ceremony at the Genting Arena in Birmingham as his father's wedding earlier in December meant he had to push back his winter training in the Sunshine State.
Murray thanked his team, parents and wife Kim, joking that he had a "bone to pick" with her after she told him she had voted for showjumper Nick Skelton in this year's competition.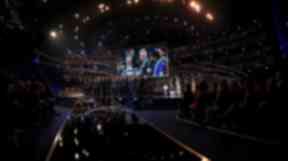 Leicester Football Club were awarded Team of the Year, another trophy to add to their Premier League title that they won in May after a fairytale season.
Earlier in the evening the Duke of Cambridge had presented American swimmer Michael Phelps with the Lifetime Achievement Award. Phelps is the most decorated Olympian of all time with 28 medals, including 23 golds.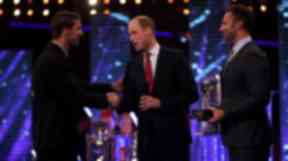 American gymnast Simone Biles won the Overseas Personality of the Year award. The 19-year-old wowed spectators at this year's Rio Olympics with a series of groundbreaking routines that won her four gold medals.