Scots girls targeted in 'nude webcam blackmail plot'
Aydin Coban on trial accused of 'sextortion' linked to suicide of Amanda Todd in Canada.
Young Scottish girls were allegedly blackmailed by a man accused of an online "sextortion" plot linked to the suicide of a teenager in Canada, STV News can reveal.
Dutch national Aydin Coban is on trial in Amsterdam accused of persuading the girls to pose naked on webcams before blackmailing them.
Prosecutors alleged he targeted 34 female victims in six countries, with five in Scotland, from 2008 to 2014.
The authorities also allege he blackmailed five men in England and Australia.
Coban also faces extradition to Canada in relation to charges over the alleged blackmailing of 15-year-old Amanda Todd, who took her own life in 2012 after posting a YouTube video detailing her ordeal.
One of the Scottish teenagers involved in the case agreed to speak to STV News in a special report.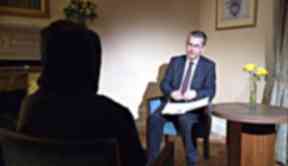 She said: "I was not getting a lot of attention from family and friends so I found it was a way for me to get attention elsewhere.
"I would go online and do loads of pictures of myself. Nude pictures of myself when I was underage.
"They were from the span of maybe 11 years old to 14 years old. I was posting them on online forums like 4chan. I would also do live streams where people would watch me get naked and stuff.
"They gave me a lot of affection and compliments. It made me want to keep doing it because I felt good."
Now 20, she said she was threatened by a man who contacted her online.
She said: "He tried to blackmail me by saying stuff like 'I'll send these to your friends, I'll send these to your school'.
"He knows my name, he knows where I live and if I don't do what he wants me to do he will ruin my life. I had to send him more pictures and get on camera for him again."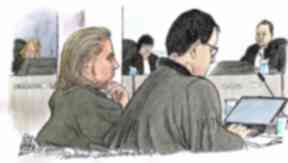 The girl told her parents and police were called. Months later they informed she had been targeted as part of a worldwide cyberbullying racket, allegedly perpetrated by Coban.
He was arrested in 2014 after an investigation involving Facebook, the FBI, the Royal Canadian Mounted Police and law enforcement in England, Scotland, Norway and the Netherlands.
Coban, 38, faces 72 charges, including sex crimes such as making and storing child abuse images, blackmail, fraud and hard drug possession.
He is alleged to have targeted 11 girls in the US, eight in the Netherlands, eight in England, five in Scotland, and one each in Norway and Canada.
Prosecutors in each of the countries involved agreed charges relating to victims in their countries should be transferred to a single trial in Amsterdam.
The Dutch authorities have requested the maximum possible sentence of ten years and eight months in the case.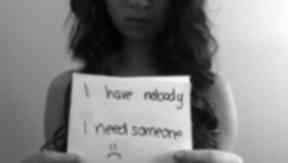 Detective inspector Brian Stuart, of Police Scotland, said: "Aydin Coban was targeting young vulnerable children from the age of nine to 13 years of age in Scotland.
"Not only was he grooming these children to provide further sexual acts online through webcam, he was exploiting those images with other like minded individuals across the globe."
The head of international cooperation at the Crown Office, Malcolm McBain, said the Scottish cases "might only be a small part of the jigsaw but it's a huge jigsaw. There's no doubt this man was very technically adept and he was very good at what he did."
Coban has denied the accusations and claims to have been the victim of an "orchestrated hate campaign."
The Dutch court will announce its verdict later this month.
If you have been affected by this story, and would like to share your experience, you can contact us on 0141 300 3360 or reporters@stv.tv.
Download: The STV News app is Scotland's favourite and is available for iPhone from the App store and for Android from Google Play. Download it today and continue to enjoy STV News wherever you are.