Standard Life completes £11bn merger as 800 jobs axed
The deal with Aberdeen Asset Management has created Europe's second biggest fund manager.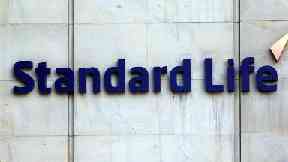 Standard Life has merged with rival Aberdeen Asset Management in an £11bn deal, creating Europe's second biggest fund manager.
The merger, which will cost 800 jobs, has been hailed as the "beginning of a new chapter" for the two Scottish firms.
The newly formed company, Standard Life Aberdeen (SLA), will have assets totalling £670bn.
The merger was agreed in March and is expected to save around £200m, partly by slashing SLA's 9000-strong global workforce by almost 10% cut over the next three years.
Former Standard Life chief executive Keith Skeoch now co-chief executive with former Aberdeen chief Martin Gilbert, said: "Today marks the culmination of many months of hard work and preparation by our business and the beginning of a new chapter in our history."
Standard Life Aberdeen will have offices in 50 cities around the world, with clients in 80 countries.