Dad's desperate dash for birth of tiny 'miracle' twins
Ben Goodall made the birth of Emelia and Elliot with just 15 minutes to spare.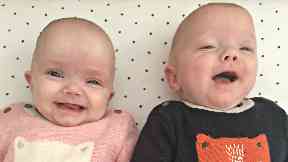 A devoted dad made it to the birth of his twin children - with just 15 minutes to spare.
Royal Navy petty officer Ben Goodall undertook a 430-mile dash from London to Glasgow after his wife ended up having to give birth three months early.
Tiny babies Emelia and Elliot were born at 27 weeks old after their mother, Victoria, went for a 'routine' appointment at Princess Royal Maternity in Glasgow.
The 36-year-old Bishopbriggs mother-to-be had just waved off her husband as he returned to duties in Portsmouth.
"The first sign of something going on was my blood pressure was up and I had what I thought was Braxton hicks," says Victoria.
But while monitoring her, a concerned midwife put Victoria on a CTG monitor to listen to the babies heartbeats and found that one of the twins was having deceleration.
Late dips in the heart rate can be a sign in some cases that the baby isn't getting enough oxygen.
"Soon it became clear that she was in distress and my obstetrician Dr Avril Scott was monitoring the situation closely," says Victoria.
"I was 26 weeks and six days pregnant, so this really was the worst case scenario."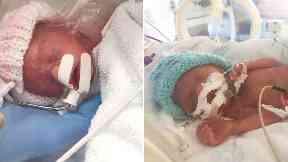 Victoria was given steroids and magnesium, to help the babies' lungs and brains develop, and it was then that she says she realised how "very real" it all was.
"It was awful, I called Ben when he landed and told him what was happening and he had to come back right away," recalls Victoria.
"He hired a car and drove through the night - including a blizzard. That must have been awful for him."
Throughout the night Victoria's midwife, Gillian McLaughlin, refused to leave her side, holding the anxious mother's hand and re-assuring her that Ben would be there soon.
By the morning though, the medical team couldn't wait any longer and they began prepping for an emergency caesarean to get the babies out.
Moments before the operation though, Ben rushed into the room - with just 15 minutes to go.
Victoria and Ben's babies were born - a girl, Emelia, weighing a tiny 930g and a boy, Elliot, weighing 920g.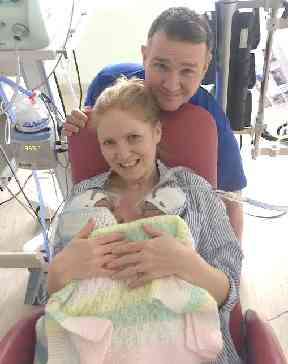 The couple had not known the sex of the babies until this point. There were two neonatal teams standing by.
"The babies were whisked away immediately and I think that was the worst bit," says Victoria.
"I didn't even get to hold them together until they were three weeks old. But I knew they were getting the best care imaginable."
For the first few days the twins did well but they soon became poorly with various preterm issues.
They have gone through blood transfusions to fight anaemia, respiratory support, sepsis, head scan monitoring, and little Elliot requiring eye surgery and a hernia repair.
The tiny fighters were in hospital for a total of 107 days, but were finally allowed home on July 5.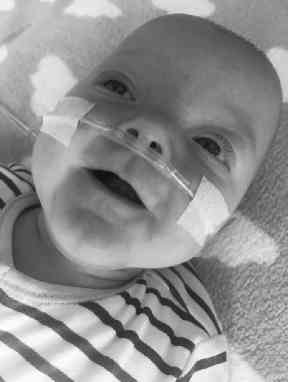 The Royal Navy, when they heard about what the twins were going through, gave Ben immediate five months paid, compassionate leave.
"His ship was about to deploy to the Mediterranean just after the twins were born and they realised there was no way he could be away from them," says Victoria.
"They have been incredible and I don't know what we would have done without this support. It was one less thing to worry about.
"We just feel so lucky to be home with the twins. There will still be lots of ongoing care and treatment but we feel so blessed to be where we are now. I can't praise the staff highly enough."
Download: The STV News app is Scotland's favourite and is available for iPhone from the App store and for Android from Google Play. Download it today and continue to enjoy STV News wherever you are.