Compulsory mental health treatments hit 15-year high
The Mental Welfare Commission has expressed concern at 'continued upward trend'.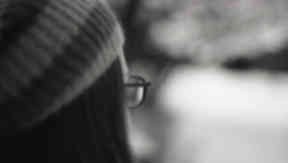 The number of compulsory mental health treatments in Scotland has hit a 15-year high, according to a watchdog report.
Last year, the Mental Welfare Commission was notified of 5422 new episodes of the care orders being used, a rise of 8.2% on the previous period.
Its latest report shows just over half of emergency orders were found to have been approved by a mental health officer.
Dr Gary Morrison, executive director at the commission, said: "We are once again concerned at the overall continued upwards trends, particularly in the use of one specific category of compulsory treatment - emergency detention, which has risen steeply.
"We are concerned because it was designed to be used only in times of crisis and it affords fewer safeguards for the individual, yet the figures are showing that it is fast catching up on the more expected route to compulsory treatment.
"While we don't know the causes for the rising figures, they could indicate a general increased pressure on mental health services, and possibly increased distress amongst patients as more people are being given compulsory, rather than voluntary, treatment."
Emergency orders are designed for "crisis" situations when a person who needs urgent care or treatment for mental ill health.
They can see someone kept in hospital for up to 72 hours.
The commission's latest Mental Health Act Monitoring Report findings form part of a continued upwards trend, making the number of orders made through the legislation at its highest since it was introduced in 2003.
Maureen Watt, minister for mental health, said: "Our mental health law is based on rights and principles, and offers protection for patients where compulsory treatment is necessary.
"Any increase in compulsory treatments may represent the effects of more people coming forward for treatment and increased awareness and response to mental ill health.
"It's also important to note that the largest proportion of people subject to compulsion are for short-term orders rather than long-term orders."
Ms Watt said the Scottish Government will work with the Mental Welfare Commission and stakeholders to ensure these orders are used correctly and to promote patients' rights.
Download: The STV News app is Scotland's favourite and is available for iPhone from the App store and for Android from Google Play. Download it today and continue to enjoy STV News wherever you are.