Senior Police Scotland officer paid £67,000 to move house
The Scottish Police Authority also paid a £53,000 tax bill for the deputy chief constable.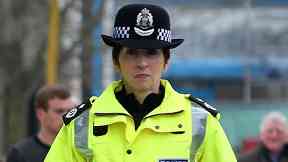 A senior Police Scotland officer was given £67,000 to move house, it has emerged.
The Scottish Police Authority, which overspent its budget by £16.9m last year, also paid a £53,000 tax bill linked to the move.
The officer was not identified in a report published on Friday by the Auditor General of Scotland but STV News understands she is Rose Fitzpatrick.
Ms Fitzpatrick, one of three deputy chief constables who are each paid £175,000 a year, is responsible for local policing nationwide.
The Auditor General said large relocation payments "do not represent a good use of public money" and called the SPA's spending "unacceptable".
Caroline Gardner said: "Our audit identified a number of instances of poor governance and poor use of public money. This is unacceptable.
"An immediate priority for the new chair and interim chief officer must be ensuring that the organisation operates more effectively and transparently so that such occurrences are not repeated in the future."
Police Scotland deputy chief constables are among the highest paid in the UK and make about £28,000 more than their counterparts at the Met, where Ms Fitzpatrick previously worked.
She was given £18,000 during the 2014/15 financial year to pay for her relocation from London to Scotland and another £49,000 in 2016/17 for the same reason. The £53,000 tax bill was a result of these payments.
There is no upper limit on relocation settlements from the SPA, which is the parent body of Police Scotland.
According to the Auditor General, former SPA chief executive John Foley signed off on the payments but did not report them to the board.
They were reportedly authorised according to the guidelines of Strathclyde Police, which was dissolved in April 2013, because there was no official SPA policy for such situations when Ms Fitzpatrick was appointed in 2012.
However, the Auditor General said this was "not a legitimate argument for payments being made as recently as early 2017".
Mr Foley announced his plans to leave the SPA in August and took early retirement in November with a payment of £43,470.
A spokeswoman for the SPA said Ms Fitzpatrick had "acted in good faith" and there is no suggestion she behaved improperly.
"Payments were made in line with the terms of DCC Fitzpatrick's appointment and regulations," she said.
"We accept that this is an area where more can be done to ensure we achieve best value.
"As a result, the SPA has initiated discussions with the staff associations through official channels with a view to agreeing guidance that ensures officers are reimbursed for expenses reasonably incurred while also demonstrating efficient use of taxpayers money."
The Auditor General also criticised the SPA for appointing three temporary senior staff at a cost of more than £344,000.
The SPA's £16.9m overspend last year might have been considerably larger if it had not received a £13.6m payout for the failure of the i6 IT system.
Ms Fitzpatrick was appointed deputy chief constable in December 2012 and is responsible for local policing across Scotland.
She began her career at the City of London police in 1987 and worked at the Met before joining Police Scotland.
Download: The STV News app is Scotland's favourite and is available for iPhone from the App store and for Android from Google Play. Download it today and continue to enjoy STV News wherever you are.