Storm Eleanor set to batter Scotland with 80mph winds
Winds expected to hit most of Britain from Tuesday evening as storm approaches.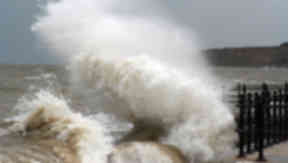 Winds up to 80mph are forecast to batter Scotland and much of Britain from Tuesday night as Storm Eleanor approaches.
The warning is valid from 6pm on Tuesday to 8am on Wednesday 3rd.
Weather warnings have been put in place for southern and central Scotland, most of Wales, England and Northern Ireland.
The Met Office has warned that coastal areas, particularly in the west and south, could be vulnerable to high waves.
The windy weather is set to make its arrival around 6pm on Tuesday.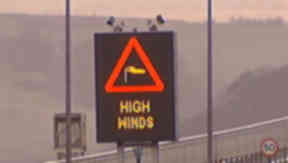 Eleanor is the fifth storm of the winter season, and her strong winds are likely to cause travel disruption.
The Met Office said: "A deepening area of low pressure is expected to track north eastwards across the northern half of the UK.
"This will most likely bring a spell of very strong winds to Northern Ireland later Tuesday, which will then move northeastwards across parts of southern Scotland and Northern England before clearing into the North Sea early on Wednesday."
The Environment Agency has also warned the severe weather could also bring coastal flooding throughout Tuesday, Wednesday and Thursday.
Gales with gusts of 60mph to 70mph are likely while some western coastal areas have a chance of seeing gusts of up to 80mph.
Carol Holt, the Environment Agency's flood duty manager, said: "We urge people to stay safe on the coast - take extreme care on coastal paths and promenades, and don't put yourself in unnecessary danger trying to take 'storm selfies'.
Following Eleanor, colder conditions could bring frost, ice and wintry conditions as the weekend sets in.