Tesco sorry after gran thrown out 'for being Scottish'
Aileen MacKellar claims she was told to leave after being mistaken for a banned customer.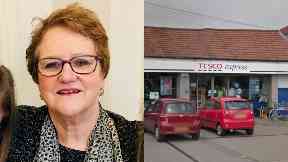 A grandmother claims she was thrown of Tesco for being Scottish - after being mistaken for a banned shopper with the same accent.
Aileen MacKellar, originally from Greenock, popped into the supermarket to buy a pint of milk and a ready meal but was stopped at the till.
The cashier accused her of being banned from the store and when she asked why, she claims she was told: "Because you're Scottish."
It has since emerged another customer with a Scottish accent was escorted from the same store last month after swearing at staff.
But the 65-year-old has demanded a public apology, saying the incident left her "utterly embarrassed and humiliated".
She said: "They abused me because of my nationality, because I'm a Scottish woman.
"Am I supposed to take the blame for everything a Scottish woman does wrong in a shop?
"I could not believe what I was hearing.
"All I was trying to do was buy a couple of bits from my local shop and I was made to feel like a criminal.
"If I had been banned, do they really think I'd want to go back?"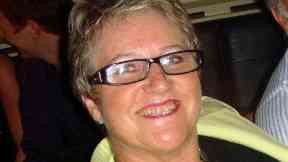 Aileen, a chiropodist, briefly visited the Tesco Express in Wroxham, Norfolk, on July 31 when the incident occurred.
But as she tried to pay for the items, she claims she was told she was not allowed back in the supermarket having been previously barred.
"The young woman serving me looked at me and said I was barred," said Aileen.
"She called another one over and they agreed it was me, saying they could tell due to my Scottish accent.
"They were just standing there and smirking at me, looking at me as if to say, 'we've heard it all before'.
"I asked them why they thought it was me and they seemed to think it was down to my accent.
"All of the other shoppers were looking over at me, thinking I was lying. It was utterly embarrassing and humiliating."
Aileen, a divorced mum-of-two who has six grandchildren, was told she could pay for her shopping on that occasion but she has vowed never to return to the store again.
She said: "This has completely destroyed my life. I never want to shop there again.
"It has affected me so much that I want to give up my shop, it has given me a reason to retire.
"They offered to give me flowers and chocolates and a meal to say sorry, but I'm not interested.
"I want a public apology that proves they are generally sorry."
Her daughter Ashleigh Smith, 39, said: "This is a woman who has never done anything wrong in her life and to be treated like that is just awful."
Tesco confirmed the incident was a case of mistaken identity and that Aileen is not banned from the store.
A spokesman said: "We are sorry for the experience Ms MacKellar had visiting our Wroxham Road Express store.
"Our store management has called to apologise directly and we would be delighted to welcome her back to the store."
Download: The STV News app is Scotland's favourite and is available for iPhone from the App store and for Android from Google Play. Download it today and continue to enjoy STV News wherever you are.