Judge turns down challenge to asbestos conditions law
Insurance companies had claimed that law that allows damage claims for asbestos conditions was not valid.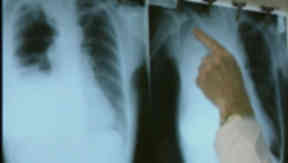 A judge has turned down a challenge made by insurance companies on the validity of a law that allows individuals to claim damages for asbestos-related conditions such as pleural plaques, even when the conditions are not displaying symptoms or causing disability.
The Scottish Parliament passed the Damages (Asbestos-related Conditions) (Scotland) Act 2009 - which came into force on June 17 last year- because they believed that it would be wrong to regard these conditions as trivial, and a primary purpose of the Act is to ensure that a recent decision of the House of Lords to the opposite effect should not apply in Scotland.
However, the insurance companies said that the Act violated the European Convention on Human Rights in two areas and was irrational at common law, saying that it would benefit people who have actually suffered no harm, and result in the insurers having to pay hundreds of millions, possibly  billions, of pounds due to the retrospective changes to insurance contracts.
Prior to the House of Lords ruling, British insurance companies had regularly conceded liability to pay damages for asymptomatic pleural plaques and similar asbestos-related conditions. Many claims were settled on that basis from about 1984 onwards, with awards being made by courts in England and Scotland, and it was only a sharp rise in the number and value of such claims in the early 2000s that provoked the House of Lords test cases.
The House of Lords said that damages cannot normally be claimed for medical conditions which do not display symptoms and are non-disabling. Damages cannot normally be claimed for worry or anxiety, or for the risk of future harm, or even for a combination of these.
However, a decision would have to be made on whether the claimant's condition is bad enough to cross the threshold for a valid claim, and in borderline cases this may be difficult to determine.  Significantly, more than one of those involved in making the House of Lords decision expressed regret that claimants would be left without a remedy,
The Act took a more positive view, in line with previous practice before the House of Lords ruling.
The asbestos-related condition of pleural plaques was one such condition that the Act was intended to cover. Although it has no discernible effect on an individual's health, pleural plaques are an abnormal change in the layers of tissue between the lungs and the inside of the rib cage, They are dense, irregularly-shaped, collagenous masses which can be more than 10cm across and up to 1cm thick and can fuse together into large sheets and solidify over time.
Those diagnosed with pleural plaques are liable to become alarmed and anxious for the future. Being diagnosed confirms that they have had significant asbestos exposure in the past, something that they may not have previously been aware of.   
It underlines that they are at a much higher risk of contracting lung cancer, mesothelioma or asbestosis and it may bring to mind the suffering and perhaps death of friends, colleagues and relatives from these serious asbestos-related diseases.
The challenge to the new Act was opposed by both Scottish Ministers and representatives of claimants
In his 151-page judgement, Lord Emslie decided certain issues in the favour of the insurers, but rejected the challenge in its three main arguments.
While expressing some sympathy for their position, he dismissed the application on a number of grounds
He said that the  petitioners - as insurers - are not actually parties to any affected court proceedings and that the Act does not relevantly interfere with pending actions anyway and that the new legislation can in any event be justified on what the European Court of Human Rights at Strasbourg terms "compelling grounds of the general interest".