Sex offenders' inquiry considered
An independent inquiry into management of offenders following the death of Diane Fallon and her daughter in East Ayrshire could take place.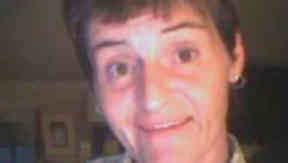 An independent inquiry into the management of sex offenders may be considered, First Minister Alex Salmond said.
The comment was made just days after known offender Thomas Smith was jailed for murdering Diane Fallon and her 10-year-old daughter Holly near Cumnock in East Ayrshire.
Residents were unaware of the 26-year-old's history when he moved to the village of Cronberry, prompting calls for an overhaul of the system.
During First Minister's Questions at Holyrood, local Labour MSP Cathie Jamieson welcomed an internal police investigation but called for an independent inquiry to report to Parliament.
A pilot in Tayside which gives communities information about sex offenders in their area should be extended, she said.
Mr Salmond told her: "The stage we are at now is to see the progress of that (police) inquiry.
"The Justice Secretary will certainly keep under review whether another inquiry is necessary, given the findings of that particular inquiry.
"And she makes a strong point - indeed one that was discussed at the Cabinet on Tuesday - about whether or not there might be a very strong case for seeing the acceleration of the pilot study in Tayside."
Unemployed Smith was convicted of indecent assault in May 2006 at Teeside Crown Court. Last year the former soldier raped Holly, bit Mrs Fallon's body and strangled them.
He was sentenced at the High Court in Glasgow last Friday to life with a minimum of 32 years.
Strathclyde Police said a review would take place into the circumstances surrounding Smith's management as a sex offender.
The force was aware that he moved to the area a couple of years ago.