Abertay Uni launches 'cyber crime' course
New course is first in UK to tackle one of the world's fastest growing criminal activities.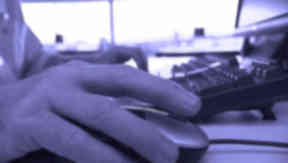 An academic attack on the perpetrators of global cyber crime is being launched in Dundee.
Abertay University is introducing the UK's first degree to tackle what has become one of the world's fastest growing criminal activities.
The new MSc Intelligence and Security Infomatics course will arm students with the skills to analyse and combat online financial scams, hacking and virus attacks as well as email stalking and identity fraud.
The course is focused on the theme of homeland and international security.
Dr Leslie Ball, Lecturer in Software Applications in Abertay's School of Computing and Engineering Systems said the "innovative" course was highly relevant to today's digital world.
He said: "Given that computers underpin almost every sector of society, it is inevitable that some people see the wired world as an opportunity to make money or commit crime.
"There isn't a day that goes by when cyber crime isn't in the news, whether it be the latest money-making scam, identify theft or its role in the latest terrorist attack.
"Due to its international flavour and appeal, and its combination of disciplines, this new and highly innovative postgraduate course will equip students will the technical and analytical skills and knowledge required for policy-making roles in governments and police authorities within the UK and further afield."