Your MP for Angus: Mike Weir
Election 2010: Incumbent MP Mike Weir holds Angus for the SNP.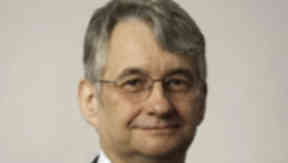 **Sitting SNP MP Mike Weir has been re-elected to represent Angus, an office he has held since 2001. **
Mr Weir is married with two daughters. He was born in Arbroath and attended Arbroath High School and Aberdeen University, where he gained a Bachelor of Laws. He was President of Aberdeen University Scottish Nationalist Association and a member of the Students Representative Council.
IN DETAIL:
Mr Weir was a councillor for Angus District Council, where he served as Convenor of General Purposes. He worked as a solicitor and became a senior partner in law firm J&DG Shiell.
He has served as the SNP Westminster spokesman on Trade and Industry and Work and Pensions, and has been a member of the Scottish Affairs Select Committee.
He is currently the SNP spokesman on Business, Enterprise and the Environment. Mr Weir also sits on the Business, Innovation and Skills Select Committee, as well as being a member of the Chairmen's' Panel.