Your MP for Dumfries and Galloway: Russell Brown
Election 2010: Labour MP Russell Brown is re-elected for Dumfries and Galloway.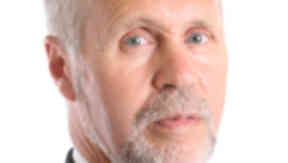 Russell Brown was first elected in 1997 and has remained in office since then. Between 1997-2005, he was MP for Dumfriesshire - the first Labour MP to be elected to the constituency.
Mr Brown is married with two daughters and four grandchildren. He was born in Annan and attended Annan Academy.
After school he worked as a plant operative at Imperial Chemical Industries for 23 years until being elected as an MP. He is a member of the Transport and General Workers' Union, and has held various positions within it, including Branch Secretary. Mr Brown has also been a Workers Convener.
He served as a Labour councillor for 11 years and was group leader of the Labour group until May 1997, previously holding the posts of group chair and group secretary.
Since being elected, he has worked as Parliamentary Private Secretary (PPS) for successive Secretaries of State for Scotland Alistair Darling, Douglas Alexander and the current Secretary Des Browne, having served as PPS to two previous Leaders of the House of Lords.