Owner lived with wrong pet for a year after mix-up at dog groomer
Maureen Fyffe and Sheila Stewart's West Highland terriers were accidentally swapped at Family Friend Grooming Parlour in Dundee.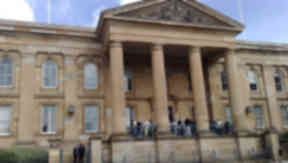 A Scottish dog owner is suing a pet groomer for "emotional distress" after a mix-up meant she took the wrong dog home and lived with it for a year.
Maureen Fyffe sent her West Highland terrier to Family Friend Grooming Parlour for a pooch makeover - on the same day that another dog of the same breed, age, sex, and markings was taken in.
The collars were removed before the identical dogs were washed and brushed before being handed back to their owners.
But Mrs Fyffe thought it was strange when Lucy came home from Dundee's Family Friend Grooming Parlour last March and refused to drink her usual saucer of coffee.
Across the other side of Dundee, Sheila Stewart was wondering why Cassie was so agitated, jumping on the sofa, and terrorising the neighbour's two cats.
It was only a year later when a vet discovered the bungle that the dogs were returned to their rightful homes.
But now, Mrs Fyffe, 73, of Dundee, has launched legal action against dog groomer Irene Cunningham and wants £1,250 compensation for "emotional distress" caused by the incident.
She said: "The whole thing has been really traumatic and has caused me a lot of stress. I don't need this at my age. The lady at the grooming shop offered me £200 but I'm not taking it. She says she is sorry but I can't be bothered with that."
However, the other dog owner affected by the saga, Mrs Stewart, says she felt sorry for the dog groomer, and could understand how such a mistake could be made.
She said: "It was an honest mix-up and I could see how it would happen - the dogs do look exactly the same, and were brought in on the same day to the same parlour. I don't blame anyone.
"What I thought was my dog came back from the pet groomers and didn't seem right. I took her to a pet psychiatrist at the vets and they even checked her chip but said she was definitely my dog."
It was only when she returned to the vet in February that they found the dog hadn't been spayed and so must have been the wrong animal. The chip was checked again and it turned out Lucy was Cassie and the dogs were swapped in March.
Mrs Fyffe has instructed her Dundee solicitors, Thorntons to seek the compensation, refusing to accept the £200 compensation from the groomers.
Groomer Irene Cunningham says the blunder has caused her "nightmares" and cannot believe that she is now being sued over it.
She said: "It has been a nightmare from beginning to end. When I found out about the mix-up I couldn't believe it. I nearly fell over. My family were cracking up. They thought it was hysterical, and maybe a year on it could be seen as funny, but for me, it's just been a nightmare."
She added: "Sheila has been so understanding but Mrs Fyffe is trying to get all she can out of it. I paid Sheila's vet bill and gave her a bit extra and she was delighted. But Mrs Fyffe now wants £1,250 for 'emotional distress'. It's a joke."