Dundee west end residents take a stand against graffiti
Locals to take 'positive action' against the problem over the weekend.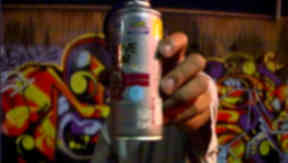 A group of Dundee west end residents have got together to take a stand and take positive action to address the problem of graffiti in their area.
They will be working on various locations across the area this weekend - starting at the former Homebase site at Riverside on Saturday and industrial units in Hawkhill Court on Sunday.
The group will be assisted by the Criminal Justice Service, Tayside Police and community wardens as well as being supplied with materials and staff from the city councils waste management department.
Also, Scottish and Southern Electricity have confirmed they will clean up some of the worst affected electricity sub-stations and Tayside Police intend to deploy the mobile CCTV unit at sites which are known to be graffiti hotspots.
A number of local businesses will supply materials or make a financial donation.
Leader of Dundee City Council, Ken Guild, said: "I welcome this joint initiative by local residents, elected members, council departments and various authorities.
"I would like to thank everyone involved on what is an excellent example of how communities work together for the benefit of their neighbourhood."
Flyers have been issued to inform local people about the graffiti problem and the role they should take in reporting and tackling it.