Sheriff overturns ban on Glasgow lap dancing club
Licensing board members rejected the application for Seventh Heaven after a complaint over a promotional flyer.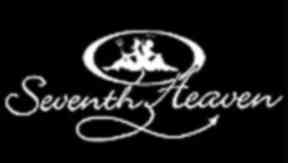 A sheriff has slammed a decision not to grant a lap dancing bar a licence after a complaint was made about a promotional flyer.
The owners of Seventh Heaven had their application turned down by the City of Glasgow Licensing Board last June.
The board raised a number of objections, including a flyer which showed a dancer wearing a pair of yellow pants and with an arm covering her breasts. It was claimed this depicted the woman as "unsuitably clothed".
Kell Scotland Limited, who have ran the club in Elmbank Gardens since it opened in 2003 - went to Glasgow Sheriff Court in a bid to reverse the decision.
Sheriff Principal James Taylor found in the firm's favour and branded the original judgment "absurd".
He pointed out that many "evening dresses" worn by women would expose "more breast" than could be seen on the flyer.
The sheriff went on: "To judge that the flyer in question is unsuitable for the purpose of promoting a lap dancing nightclub and thus in breach of the policy code, is, in my opinion, wholly unreasonable.
"In short the licensing board's judgement is absurd. No reasonable licensing board properly applying their mind to the flyer could come to the view that the female depicted was unsuitably clothed."
He added: "Only a very small part of the side of her breast is depicted in the photograph. There is certainly more breast exposed in certain daily tabloid newspapers.
"Indeed if one looks at adverts for perfumes and the like in magazines normally read by women, one sees more breasts exposed than in the flyer.
"In short, I can see nothing wrong in the degree of breast exposed. My attention was not drawn to any particular aspect of the model."
The premises where Seventh Heaven is located were originally opened as a nightclub by ex-Celtic defender Stephane Mahe in 2002 before going bust.