Coronation Street taken off air following Cumbria shooting
The top soap has been pulled from STV at 9pm after the violent storyline mirrored the tragic event.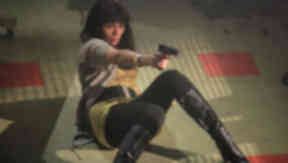 Coronation Street was taken off the air on Wednesday evening following a mass shooting in Cumbria which left at least 12 people dead.
The ITV soap, which was scheduled to air at 9pm on STV, was set to mirror the events when one of the characters went on a killing rampage after escaping from prison.
But due to the "tragic events" earlier on Wednesday the show's bosses said they had taken the decision to pull the episode.
In a storyline heavily promoted in recent weeks convicted killer Tony escapes from prison and threatens to kill two of the show's other characters, Carla and Hayley.
The half hour episode was one of five scheduled for this week. The Best of Harry Hill was shown in its place.
Earlier today taxi driver Derrick Bird, 52, shot dead a colleague in the seaside town of Whitehaven before driving around the countryside and apparently randomly killing people.
Police are investigating 30 crime scenes following the shootings which have also left 25 people injured, three seriously.
Mr Bird's body was later discovered in a wooded area in the Lake District along with two weapons.
Police have not yet established a motive for the killings.
A spokesman for ITV said: "In light of today's tragic events in Cumbria tonight's episode of Coronation Street has been postponed."
It is not known when episodes containing the storyline will be shown and whether episodes will be aired the remainder of the week.