Scottish inventor of Bovril honoured with exhibition
World-famous beef product was invented in Edinburgh butcher's shop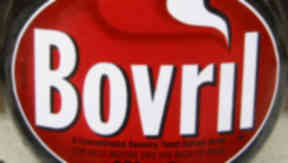 The Scottish inventor of Bovril is to be honoured with an exhibition in recognition of his creative genius.
John Lawson Johnston, from Edinburgh, first started experimenting on Bovril in his butcher's shop at 180 Canongate in the mid-19th century, in a bid to produce a nourishing beef drink for the city's poor.
The product became a household name after Johnston emigrated to Canada and supplied it to the French army.
The new exhibition will tell how he started experimenting with what he called a "fluid extract of beef" after starting as an apprentice in the family butcher shop.
Such was the demand for the product in the city that a second shop opened in West Preston Street, and Johnston set up a small factory in the Holyrood area before emigrating to Canada in 1871.
According to Bovril's official history, it was there he won a contract to supply the French army with around a million tonnes of his beef product, in the wake of it losing the Franco-Prussian war that year.
Known originally as Johnston's Fluid Beef, it was manufactured for several years at a plant in Montreal. When the factory burnt down, Johnston decided to return to the UK, settling in London in 1884.
Two years later, his product was renamed Bovril. the name is a combination of the latin word for ox and vril, the name of an liquid featured in an 1870 book that gave powers to a race of people who lived underground.
Johnston sold his Bovril company for £2million in 1896, four years before he died while on holiday in France. It is now owned by Unilever UK and is made in Burton upon Trent in Staffordshire .
More than 3.5million jars are sold every year in the UK and the hot drink is consumed weekly by thousands of football fans around the country.
Archivists at Edinburgh Council have spent months researching Johnston's roots in the capital for a new virtual exhibition on his life and work, to be staged as part of the city's annual Old Town Festival.
Johnston has largely unrecognised in Scotland, where countless other inventors including John Logie Baird, Alexander Graham Bell and James Watt are household names.
Although many of the company's records were destroyed in the Second World War, the Johnston family's records are held by the local authority in Edinburgh.
A spokeswoman for the city council's archives service said: "Though born in Lasswade, Midlothian in 1839, John Lawson Johnston spent his more youthful days working in a butcher's shop in the Canongate where his early experiments with 'fluid beef' began.
"From these Old Town beginnings Johnston went on to develop his ideas and products and to create a worldwide commercial enterprise.
"He died in 1900 leaving a wife and 13 children, but his creation has survived into the 21st century."
Deidre Brock, the city's culture leader, said: "Our archivists are experts in unearthing extraordinary documents and images telling the stories of Edinburgh's past.
"It's fascinating to discover that a product as celebrated as Bovril was invented here in the Old Town, on our doorstep."