Angus MSP Andrew Welsh to retire
The 66-year-old SNP veteran will step down after serving the people of Angus first at Westminster then at Holyrood since 1974.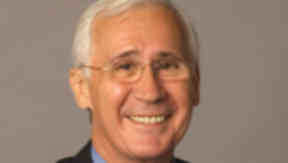 Angus MSP Andrew Welsh will step down at next year's Scottish Parliament election, emerged on Wednesday.
Mr Welsh, who is 66-years-old, announced his retirement to delegates at the Angus South SNP Constituency Meeting in Tealing.
First elected to Westminster in October 1974 as one of the SNP Group of 11 MPs, Andrew Welsh is a veteran campaigner.
He served a total of 19 years in Westminster before retiring undefeated to the Scottish Parliament where he has served for 11 years, firstly convening the Audit Committee and more recently convening the Finance Committee.
Mr Welsh was a Member of the Scottish Parliament Corporate Body during first years of the Parliament when it was tasked with setting up the various systems within the Parliament.
He was Provost of Angus from 1984 to 1987 during the first SNP Administration.
Mr Welsh said: "Whether building the essential A92 dual carriageway, saving GlaxoSmithKline from closure, the massive investment in both the Scottish Crop Research Institute and the recent £3.2million investment in Montrose Harbour, the economic wellbeing and success of Angus have always been at the forefront of my work as the elected representative of Angus".
"I thank the people of Angus and the SNP workers who have allowed me to represent them and build a strong foundation for the future of our communities."