Dundee Rep wins clutch of awards
Theatre becomes most critically successful in Scotland.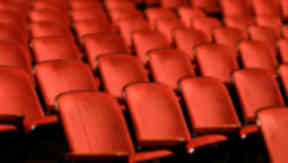 Dundee Rep has won a clutch of gongs at this year's Critics Awards for Theatre in Scotland
The theatre took home three of the ten awards up for grabs at the prestigious annual event.
It's now won a total of 15 awards since the Critics Awards for Theatre in Scotland (CATS) were set up eight years ago. That makes it the most critically successful theatre in Scotland.
The theatre won all of this year's awards for its production of The Elephant Man.
Kevin Lennon picked up the award for Best Actor, Jemima Levick won Best Director and the Rep also took home the gong for Best Design.
Dundee Rep, which receives around £1.4million in public funding from the Scottish Arts Council and Dundee City Council, is the only theatre in Scotland with a permanent repertory company of actors.
The CATS were staged on Sunday, June 13th at the Festival Theatre in Edinburgh.
Co-convener, Mark Fisher, said: "With such a strong line-up of nominations, the CATS ceremony was sure to go with a swing and we were delighted with just what a lively occasion it was. The only shame is that everyone couldn't be a winner, because there was so much talent in the room. And we know that was just the tip of the iceberg in another great year for theatre in Scotland."
The CATS judging panel is made up of 11 Scottish theatre critics from a range of national and regional publications.