Teenager died after double recommended dose of painkiller
Danielle Welsh, 19, was given the paracetamol at the Southern General Hospital.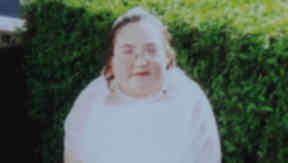 A 19-year-old girl was given almost double the recommended dose of painkiller in hospital, a fatal accident inquiry heard.
The probe at Glasgow Sheriff Court heard that Danielle Welsh, who weighed five and a half stones, was given intravenous paracetamol 20 times between June 18 and 22, 2008.
One each occasion Danielle, from Glasgow, who had been admitted to the Southern General Hospital in Glasgow with a suspected infection, was given an amount designed for an adult weighting just under eight stones.
She died on June 24 from liver failure after being transferred to the Royal Infirmary in Edniburgh.
In evidence, Dr Susan Fraser, a consultant at the Southern General, admitted that under the guidelines for prescribing IV paracetamol Danielle should only have been given 525 milligrammes instead of one gram.
The drug was initially prescribed by a junior doctor and Dr Fraser was asked by lawyer David Hunter, representing Danielle's parents John and Margaret, if this should have been checked.
She told him: "In retrospect that's correct. I didn't understand the difference between the oral and IV drug. It is a common drug. The IV drug is relatively new. It's unusual to require to use IV, usually it is the oral or rectal form of the drug we use."
Dr Fraser said that because of the pain Danielle had in her hips it was not possible to use the rectal method.
Mr Hunter then asked: "If intravenous paracetamol is unusual would it not make you pause and check what you were doing?" and she replied: "I think so yes, except it is a very common drug."
The inquiry heard that Danielle suffered from a syndrome so rare it is believed only she and her sister have it.
Dr Fraser told the court that doctors at the Southern General can no longer routinely prescribe the drug following Danielle's death.
She said that any doctor seeking to prescribe it would now have to justify their decision before being given clearance.
Dr Fraser told the inquiry that she had been asked to prepare a report on the events surrounding Danielle's death and had been unable to locate the nurse's notes.
She said that she searched in the hospital for the notes before coming to the conclusion they were missing.
The inquiry heard that Danielle had been prescribed oral parecetamol by her GP for a number of months prior to her admission to hospital. And due to her syndrome the lobe of her left lung was missing.
Dr Fraser said that there were a number of other causes of liver failure as well as paracetamol.
The inquiry before Sheriff Andrew Cubie continues.