Attempted murder in Springburn
Police appeal for witnesses after 22-year-old man is stabbed.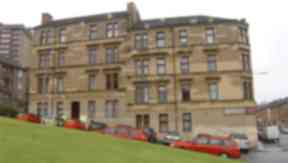 Strathclyde Police are appealing for information after a man was seriously assaulted in the Springburn area of Glasgow on Saturday morning.
The seriously injured 22-year-old was found wandering in Hawthorn Street near to Horne Street by a member of the public at around 2.45am.
He was taken by ambulance to Glasgow Royal Infirmary where he was being treated for stab wounds. Hospital staff described his condition as "giving cause for concern".
Detective Constable Stuart Stevenson of Strathclyde Police said: "Police enquiries are at an early stage and officers are currently carrying out door to door enquiries and will be checking CCTV footage in an effort to gather more information on the circumstances surrounding this violent crime and those responsible."
Police can be contacted on 0141 532 4236, or Crimestoppers can be reached on 0800 555 111, where anonymity can be maintained.