Mother accuses top law firm of discrimination over disabled son
The typist claims Ross Harper Solicitors separated her from colleagues by sitting her behind filing cabinets.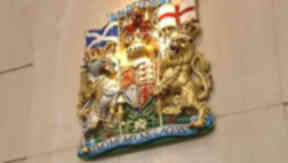 A former employee with one of Scotland's top law firms has claimed she was discriminated against because she took time off to care for disabled son.
Teri McCue was allegedly "isolated" from colleagues when she returned to her part time typist job at Ross Harper Solicitors in Glasgow.
The allegation was made at a hearing to decide whether Miss McCue's claims should be the subject of a full employment tribunal.
The mum-of-two claims she was moved to work at a different desk when she came back to work in December 2008. It is alleged she was forced to sit alone because her employers were unhappy with the time she had needed to care for her son.
The hearing in Glasgow was told how Miss McCue was separated by filing cabinets and sat at the other end of the office away from colleagues.
Her solicitor Gerard Nesbitt said: "They forced an employee of over 20 years to be isolated from the rest of the typists."
Mr Nesbitt said it was accepted the law firm had accommodated her childcare, but that she was offered no reason on why she had been moved desks.
Margaret Gribbon, representing Ross Harper Solicitors, said it had "bent over backwards" for Miss McCue and had often granted her time off at the last minute.
She stated the suggestion that Miss McCue was discriminated against was "simply preposterous".
Employment Judge Jane Garvie will decide later if the case is to go ahead to a full tribunal.