Rapist hunted after woman attacked in Glasgow's west end
The victim had just been dropped off by taxi in the Knightswood area when she was attacked.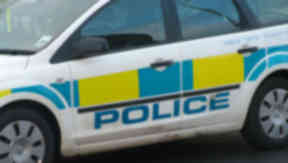 A woman was raped in Glasgow's west end after she made her way home after a night out.
The 46-year-old had been travelling with two others who were dropped off first by a taxi in the Drumchapel area about 1am on Sunday.
Police said the woman got out of the cab at Alderman Road, beside Dyke Road, and began to make her way home. As she turned into Commore Drive from Alderman Road, a man grabbed her and subjected her to the sex attack.
Police said she has been left extremely shaken by her ordeal and they are appealing for witnesses.
The attacker is described as white, about 6ft tall, with a medium build. He is believed to be in his 30s, with short dark hair.
He was unshaven and was wearing a dark coloured track suit with white trainers and a stud earring in his right ear.
Detectives would like to speak to the driver of the taxi, which was a black hackney carriage, who picked up the two women initially then stopped to collect a male friend, before dropping both off in Drumchapel.
Officers stress the taxi driver is not sought in connection with the incident but it may be that he has important information which could assist officers in their investigation.
Detectives are also keen to speak with other taxi drivers or anyone else who may have been in the area around the time of the attack.
It is possible someone may have noticed the attacker loitering in the area at the time or it is possible he may have been dropped off or picked up by a passing taxi.
Detective Inspector Stephen Healy from Drumchapel CID said: "This has been a dreadful assault on a lone female coming home from a night out. She is extremely traumatised and upset by what has happened and it is imperative we trace the person responsible.
"I would like to reassure the public that although this type of random attack is rare, additional police patrols will be carried out in the general area."
He added: "I would like to speak to the taxi driver who drove the group of friends home. It's possible he has important information which could lead us to the suspect."
Anyone with information is asked to contact Drumchapel police office on 0141 532 3655. Alternatively, call Crimestoppers on 0800 555 111 where information can be given anonymously.