Staffie Awareness Week attempts to change public's attitude to the dogs
A survey shows 75% of Scots would not consider offering a home to the dogs.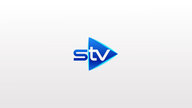 Rehoming charities are trying to encourage potential pet owners to adopt a Staffordshire bull terrier as many struggle to find new homes.
Research carried out by animal welfare charity Scottish SPCA shows 75% of Scots would not consider offering a home to the dogs.
Staffie Awareness Week started on Monday and people are being encouraged to go along and meet some of the dogs in their care.
Over half the dogs rescued and cared for by the charity are Staffordshire bull terriers or a similar breed and it takes twice as long to rehome the pets. There are currently 93 Staffies being cared for by the charity.
Graeme Innes from the charity said: "The results of our research aren't surprising, though they are very disappointing. Many of those who told us they wouldn't take on a staffie said it was because they think the breed is dangerous and can't be trusted.
"This is sadly a reflection of what we often hear when people visit our rescue centres and say they are looking for a dog but it can't be a staffie.
"Yet the Staffordshire bull terrier is inherently no more aggressive than any other breed of dog. In fact, staffies tend to be gentle, affectionate and loyal and it's a tragedy so many of these fantastic dogs are in kennels and usually have to wait longer than other breeds to find new homes.
"Irresponsible dog ownership is the key issue, with over-breeding leading to huge numbers of unwanted staffies and far too many of the breed being owned by people who do not make sure their dogs are under control and well behaved in public."