MacAskill urged to rethink plan to scrap voluntary prison committees
Labour justice spokesman Lewis Macdonald said the justice secretary's proposed alternative is 'fatally flawed'.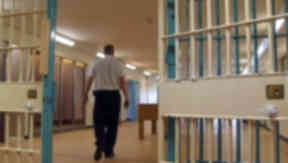 Justice Secretary Kenny MacAskill is coming under pressure to grant Scotland's voluntary prison committees a reprieve.
Opposition parties for indicating plans to replace the network, which has been in place since the Victorian age, with a new professional advocacy service.
Labour justice spokesman Lewis Macdonald said local, community-based bodies are best placed for a monitoring role.
Speaking before the annual conference of Association of Visiting Committees in Stirling, Mr Macdonald said: "It is time he recognised that all his plans are fatally flawed by his insistence on replacing local prison visiting committees with a professionalised structure under centralised controls.
"He envisages replacing around 240 lay monitors with three or perhaps four paid staff.
"Absolutely nobody outside the Government's own payroll has supported any of his monitoring proposals so far. That is why Kenny MacAskill has been forced to ask Professor Andrew Coyle to review the latest proposals.
"What Scotland needs is independent, effective and robust monitoring of prisons which matches the highest international standards.
"I am calling on Kenny MacAskill to give Professor Coyle the freedom to suggest a different way forward. I am certain that someone of Andrew Coyle's expertise and experience is bound to conclude that modernising community-based monitoring is the best way forward."