Music autobiographies: Rock merchandise or backstage pass for fans?
With the publication of books by Rod Stewart, Pete Townshend and Neil Young, the market for music autobiography is bigger than ever.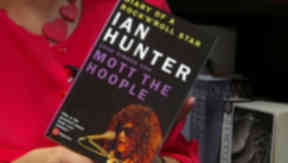 This week sees the publication of the memoirs of two of the rock world's biggest names, Rod Stewart and Pete Townshend.
2012 has turned into a bumper year for musicians committing their life stories to print.
The publication of the autobiography by Keith Richards entitled Life, which was released in 2010 inspired other survivors from the golden era of rock to pen their memoirs.
It was reported that Richards received an advance of $7.3m to write the work, which may have persuaded many that they had a story worth telling.
This year sees Rod Stewart, Pete Townshend and Neil Young's books hitting the shelves. Others that have come out in recent years include The Dirt by US rockers Motley Crue and
The first book in the genre though was probably Diary of a Rock'n'Roll Star, by Mott the Hoople singer Ian Hunter. The 1974 book told in detail the story of the band's 1972 US tour, stripping back some of the showbiz glamour and presenting insights into the music business.
So are these books just another item of showbiz merchandise or the backstage pass that fans have always wanted?
Discussing the matter on Scotland Tonight were music writer and biographer Lorraine Wilson, and Pat Kane, a musician and one-half of the band Hue and Cry.