Troon gets in tune for three-day music festival
Live at Troon will welcome 25 performers to the inaugural event this weekend.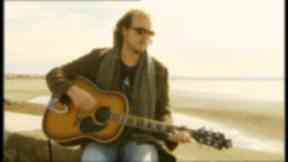 A group of local people are staging a three-day music festival in Troon in the hope of encouraging more visitors to the town.
Live at Troon will welcome more than 25 perfomers to the seaside town, which they hope will become an annual event.
One of the performers is singer songwriter Amy Bell who found sudden fame six years ago when Rod Stewart invited her to share the stage at the Royal Albert Hall.
Also attending the event is a Scots singer who is top of the charts in his adopted country of Holland.
Raymond Hackland is hoping the festival will give him his big break back in his homeland. He said: "It is great to come back to Scotland and see my family and friends.
"There has been a lot of hype in Scotland about my music in newspapers and online. My music can only go in a good direction by being at the festival."
One of the organisers Stephen Vallance, who is employed by Strathclyde Fire and Rescue, revealed how the idea for the festival came about.
He said: "Live at Troon was an idea that a friend and I had over a couple of pints, it came from nothing. And nine months later here it is."