Unemployment in Scotland rises to 222,000 as numbers in work fall
Joblessness in Scotland is above UK average levels.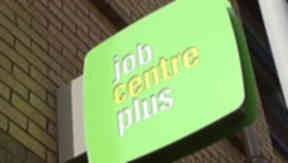 Unemployment in Scotland has risen to 222,000 as the country reached above average levels of joblessness in the UK.
The figures released by the Office for National Statistics showed unemployment had risen by around 7000 between June and August this year compared to the previous quarter.
Employment in Scotland during that period fell by 1000, as joblessness hit 8.2%, compared to the UK average of 7.9%.
In September, the number of people claiming jobseeker's allowance fell for the third month in a row to 139,900.
Secretary of State for Scotland Michael Moore said: "Any increase in Scottish people losing their jobs is disappointing and a cause for concern across both Scotland's governments.
"Unemployment has a major impact on families and communities and our priority is to create opportunities to help people back into work. These are difficult economic times in the face of a world economy facing a number of challenges.
"It is important we maintain the UK's position as a relative safe haven from those global issues and continue to provide firms with the certainty and support they need to build confidence and create sustainable, long-term jobs."
Deputy First Minister Nicola Sturgeon said the rise in unemployment illustrated the case for Scottish independence.
She added: "In the week of the Edinburgh Agreement we could not have a clearer example of why Scotland needs the full powers of independence."
Ms Sturgeon continued: "The UK Government must not be complacent - it is still clear that what is needed is a direct capital investment stimulus to boost the economy. Today's figures show once again that Scotland is suffering under the UK Government's do-nothing economic policy."