Former PM walks Fife Coast Path for charity
Gordon Brown and wife Sarah walk from Dalgety Bay to Aberdour to help raise funds for WaterAid.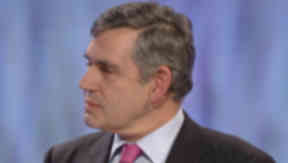 Former Prime Minister Gordon Brown took part in a charity walk on Saturday to help raise funds to provide clean water to people in poor countries.
Mr Brown and his wife Sarah joined a team of fundraisers walking the Fife Coast Path in his Kirkcaldy and Cowdenbeath constituency to raise money for the charity WaterAid.
The couple teamed up with walkers on the Dalgety Bay to Aberdour stretch of the Fife Coast Path for the charity's Coast Along for WaterAid event.
Mr Brown, who is currently working on his memoirs at his home in North Queensferry, said: "Taking part in Coast Along was a great opportunity to raise awareness of WaterAid's important work to help some of the world's poorest communities gain access to safe water and in particular sanitation, which is so crucial to the health of billions around the world.
"It's unacceptable that in this day and age some 2.6 billion people do not have access to adequate sanitation, and 884 million do not have safe water."
Teams of sponsored walkers took part in the event throughout Scotland, England and Wales.
Money raised will help WaterAid improve access to safe water, sanitation and hygiene for those living in poverty in the world's poorest countries.