Cold case review of Caol murder
Northern Constabulary is conducting a review into an unsolved Highland murder from the 1980s.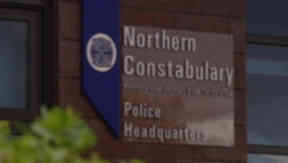 A review into the murder of James Hassard in 1989 is being carried out by Northern Constabulary.
It is in the hope that some new information or evidence may come to light which could resolve this Highland murder.
James Hassard, aged 47 years, was found murdered in February 1989. His body was found in a car park between Kilmallie Road and Torcastle Crescent, Caol, in Lochaber.
Subsequent police enquiries into this murder established that he had been drinking in the nearby Lochaber Bar shortly before he was killed. 
A police inquiry was instigated, but despite a lengthy investigation, the person or persons responsible were never traced.
Detective Chief Inspector Gordon Greenlees says:
"James Hassard was the victim of a brutal attack in 1989. Although it is over 21 years since this murder, the file has never been closed.
"I am convinced that the answers to this case lie within the community of Caol and I would appeal to anyone who was living or visiting the area at the time and who may know or remember something that might be useful to the investigation to contact me.
"21 years is a long time and it is possible that relationships or loyalties may have changed which may now give people the confidence to come forward."
He went on to say: "This cold case review has been prompted by new intelligence coming to light and recent advances in forensic techniques, such as DNA, which were unavailable in 1989 have presented an opportunity to re-examine this case."