Free insulation for thousands of Scottish homes
A Scottish government scheme aims to give around 200,000 households free or discounted insulation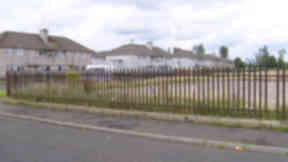 Around 200,0000 households in Scotland will be offered free or discounted insulation to help lower their fuel bills.
Those on low incomes will be offered free loft and cavity wall insulation and higher-income households will receive a discounted deal. Alex Neil, Housing Minister, announced the plans today while visiting the Superglass factory, Stirling. He said: "Offering householders a means to keep the heat in is a great way to help families, the elderly and others to save money. If we have a winter like last winter, this will be more important than ever."
The Government is spending £15 million on the scheme, and believe it could save people £50 a year on fuel bills, as well as helping cut carbon emissions.They also aim to create and support jobs for energy advisers, insulation manufacturers and installers.
Douglas Sinclair, chairman of Consumer Focus Scotland, said: "Our research has shown that area-based energy efficiency schemes can be an effective way of engaging with consumers and communities to offer energy efficiency advice and practical measures, helping them to make their homes warmer and reduce their energy bills."
The Home Insulation Scheme is in its second year of operation, and now covers 19 council areas, including the whole of Shetland, parts of rural Aberdeenshire, and Dumfries and Galloway. Many households in urban areas and islands are also being contacted.
However, not all politicians were united in their praise for the scheme. Patrick Harvie, Green MSP, said: "Greens have pressed Scottish ministers to act on insulation, and this is a baby step in the right direction. Sadly, they've left it very late in the year to get started, and it's not clear how many households in Scotland will see actual insulation work carried out."
He said: "In difficult economic circumstances these are measures that save taxpayers significant amounts of money, as well as boosting employment. We need to see a major step up in ambition from Scottish ministers and it's clear that won't now happen before next May."