Teenage trainee police woman 'told to lose the make up'
Claire Simpson, 19, claims she was discriminated against during training to become a member of Strathclyde Police.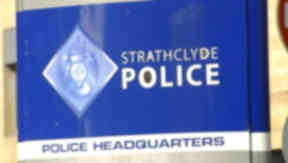 A former trainee police officer has claimed she was discriminated against after a sergeant told her to "lose the make up".
Claire Simpson also alleged an inspector asked her if she had "brought her crayons to work". The 19-year-old is citing age and sex discrimination against Strathclyde Police and the Scottish Police Services Authority.
Ms Simpson claims the remarks were made at the Scottish Police College at Tulliallan and at a station in Hamilton, Lanarkshire between 2007 and last year.
She alleges she was discriminated against because she was the youngest in her class when told to "lose the make up" even though older females were wearing some.
A pre-hearing review at the employment tribunal offices in Glasgow heard the teenager was also referred to as "little miss PC".
Ms Simpson was removed and discharged from the Scottish Police College after complaining in March 2009 that she was treated differently from others.
Amanda Jones, lawyer for the Scottish Police Services Authority, said a letter of complaint from Ms Simpson referred to bullying but did not mention age or sex discrimination.
The authority and Strathclyde Police claim that the action should be abandoned as they do not believe there is "any reasonable prospect of success".
Employment Judge Robert Gall will decide later this year if the case will go ahead to a full hearing.