BBC Scotland staff could strike over job cuts as ballots issued
BBC Scotland has earmarked 35 posts for redundancy as part of a £16.1m cost-cutting programme.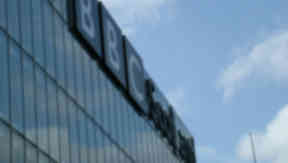 BBC journalists are to be balloted on strikes over job cuts raising the threat of action over the festive season.
The National Union of Journalists said the move was in protest against cuts at BBC Scotland, as well as the Asian Network, BBC News and the World Service.
The Corporation has earmarked 35 posts for redundancy in its Scottish operation, in addition to a previous 39 posts, as part of a £16.1m cost-cutting programme.
The 35 vacancies are made up of eight jobs in radio, two in the Gaelic department of the broadcaster, 17 in news and current affairs, six in marketing and communications and two in new media.
Michelle Stanistreet, NUJ general secretary, said: "There is an agreed system of redeployment which is not being honoured. We are fighting for jobs and quality journalism.
"Recent events have proved that journalism needs to be properly resourced.
"The BBC needs to take the opportunity to halt the assault on frontline journalism and put in place measures to shore up news and current affairs before it is too late."
Sue Harris, the NUJ's national broadcasting officer, said: "NUJ members at the BBC are facing an unprecedented threat to their jobs as a result of the BBC management's licence fee deal of autumn of 2010 and the resulting Delivering Quality First initiative."
The ballot will be held over the next few weeks.
A BBC spokesman said: "We are extremely disappointed that the NUJ have chosen to ballot their members about industrial action.
"We have implemented all the redeployment commitments we agreed with the joint unions in a timetable agreed with them.
"We are making considerable efforts to avoid compulsory redundancies; however, the BBC has to make significant cuts and we have always been clear that it will not always be possible to avoid them completely."